Current Research
---
Competition for nesting cavities between American Kestrels Falco sparverius) and European Starlings (Sturnus vulgaris)
may lead to nesting phenology changes results from a long-term nest box study at the Ridgefield National Wildlife Refuge
(Murdock College Science Research Program Conference November 2012 Virtual Conference)
Connor Finch and Brad Tripp, Ph.D. Department of Natural Sciences and Health, Warner Pacific University, Portland OR 97215 (Click here for a downloadable pdf)
ABSTRACT
Declines in raptor populations have been well documented based on several measures. These collectively indicate long-term declines of American Kestrel (Falco sparverius) populations in numerous regions of North America. We report data from 12 years of nest box monitoring at the Ridgefield National Wildlife Refuge (Clark County) in southwest Washington, USA. Over this period, American Kestrels have occupied the nest boxes 30 times, while European Starlings have attempted to use the nest boxes 90 times. Of the 30 nesting attempts by American Kestrels, 21 were successful (69.6 ±16.1%) over the twelve-year period. Kestrels laid 4.7 ±0.46 eggs per clutch. American Kestrel populations at the Ridgefield National Wildlife Refuge began to decline steadily until 2013 when populations began to incrementally increase, as measured by nest box occupation and productivity. Our data suggests that one reason American Kestrels are declining on the refuge is due to the increase in competition for nesting cavities by European Starlings (Sturnus vulgaris). We document a nesting phenology shift for egg laying in American Kestrels of 22.4 ±10.2 days earlier which may suggest a behavior solution, however further research needed.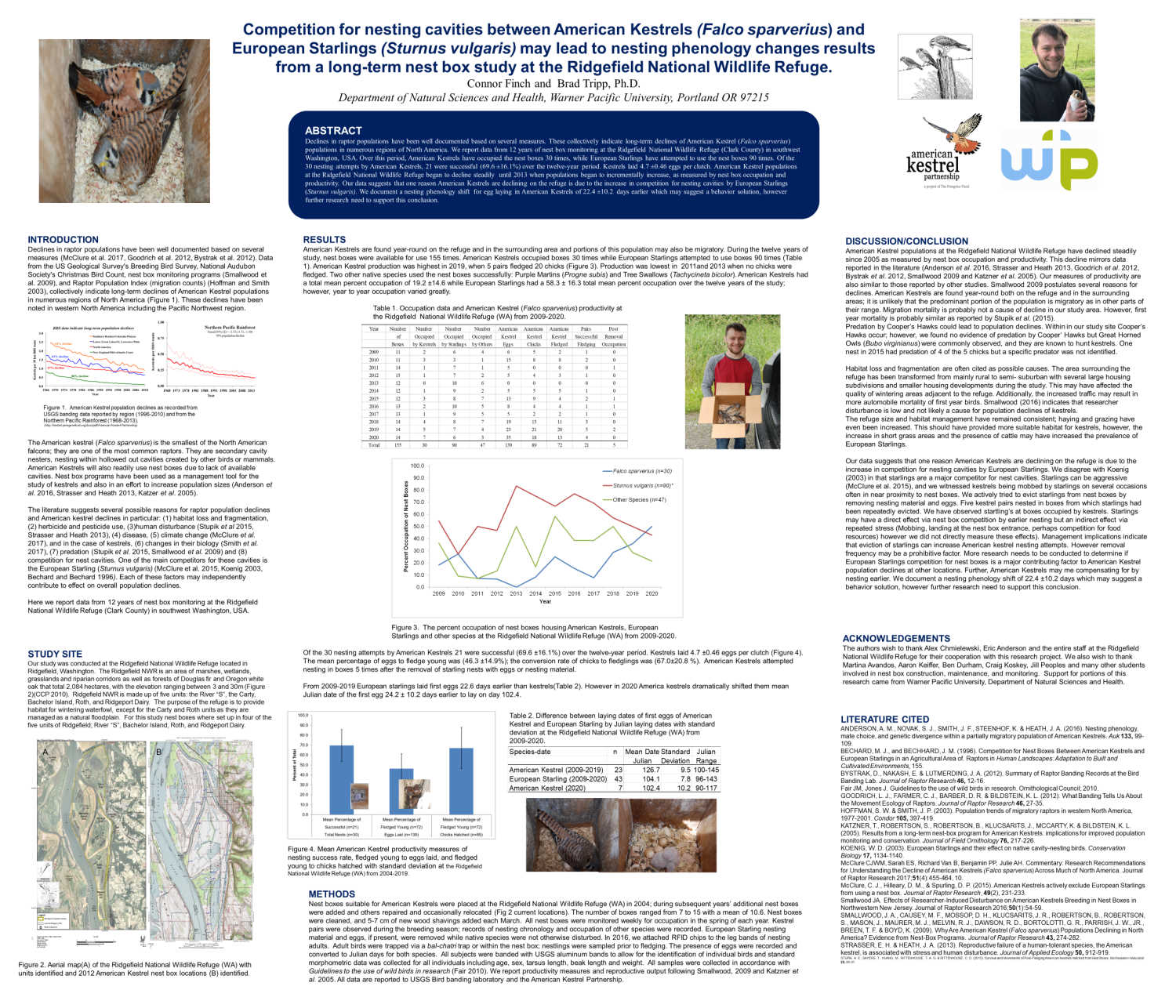 d to support this conclusion.
---
Past Research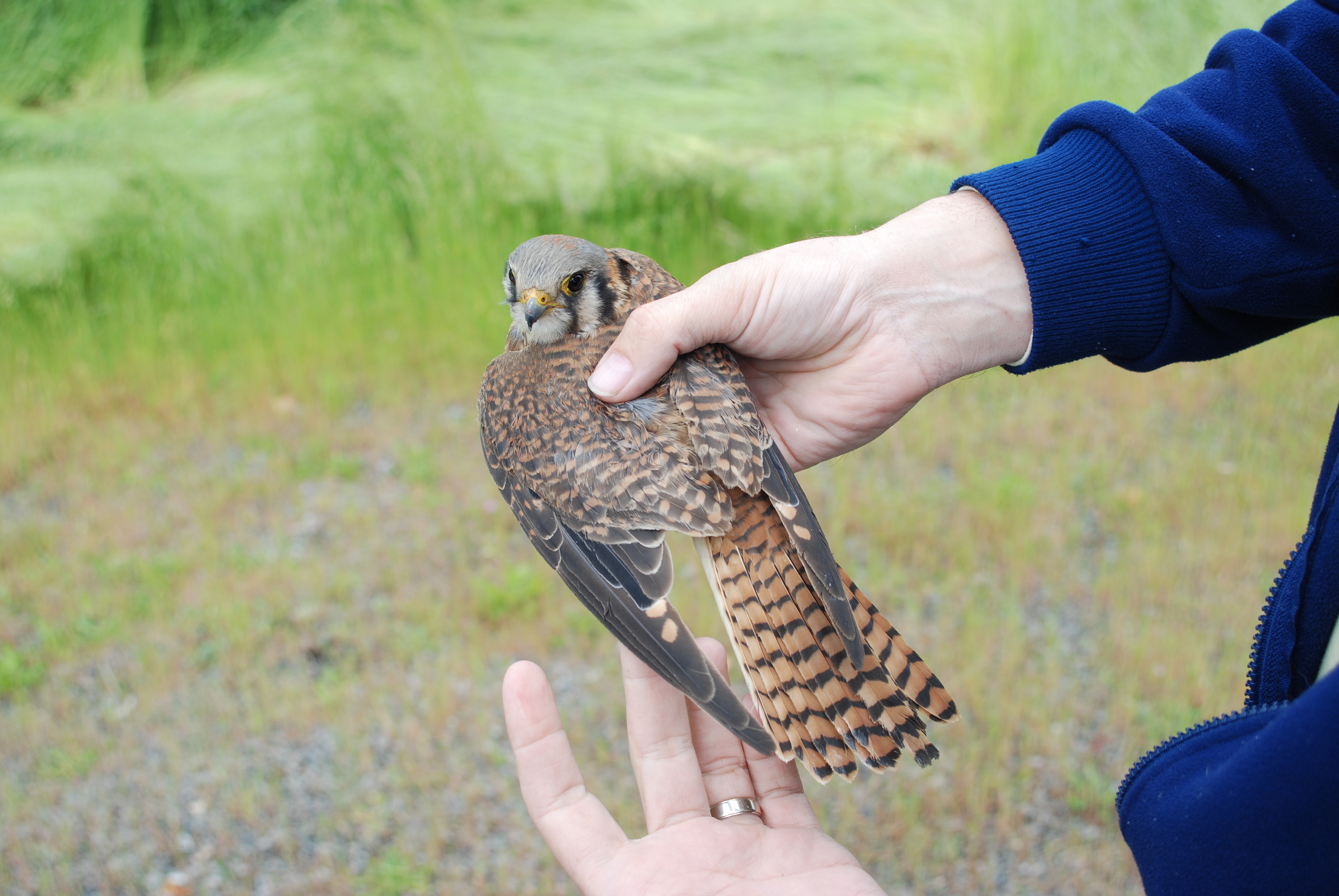 Investigating Genetic or Social Monogamy in American Kestrels (Falco sparverius)
While most species of raptor are listed as monogamous, it is unclear whether these are genetically monogamous (genetically exclusive parings for the season to rear young) or socially monogamous parings (for the season to rear young, with extra pair fertilization). Many passerines that were once believed to be genetically monogamous have been confirmed as socially monogamous. Limited data is available for raptors.
We have placed nest boxes appropriate for America Kestrels on the Ridgefield National Wildlife Refuge. Genetic analysis will be performed from blood samples taken and parental exclusion (Decker et al.1993, Marks, 1999) will be performed to determine the relatedness of the parents and offspring. All subjects will be banded with U.S. Fish and Wildlife Service bands to allow for the confirmed identification of individual birds within the study parameters.
Research Site
We have placed nest boxes suitable for American Kestrel on the Ridgefield National Wildlife Refuge (WA). While most of our nest boxes are on closed areas of the refuge, two boxes are visible on the auto-tour rout on the "River-S Unit".